Wingcopter: Saving Lives with Every Flight
Wingcopter is an award-winning manufacturer of unmanned eVTOL fixed-wing aircraft dedicated to improving the lives of people worldwide. The start-up focuses on the delivery of medical goods as well as parcels and food beyond visual line of sight.
Transportation & Mobility
Disaster Preparedness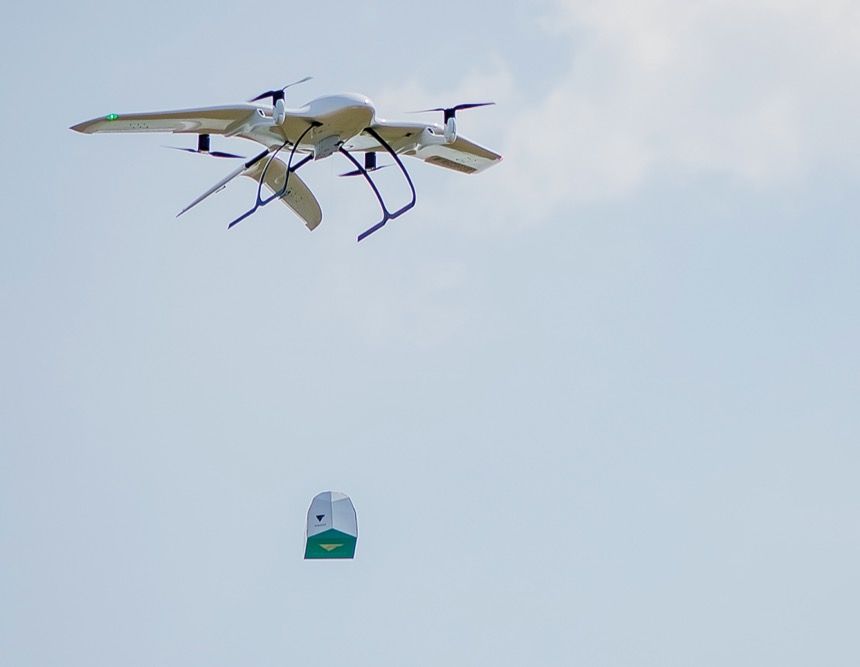 From monitoring crowds to disinfecting public infrastructure to delivering critical medical supplies, drones have been deployed in many different ways to contain the COVID-19 pandemic for the past months.
While most of these applications have been effective and have even led to a growing public acceptance of drones and autonomous technologies in general, the real litmus test is still to come. The global distribution of COVID-19 vaccines is offering unmanned aerial vehicle manufacturers and operators the chance to demonstrate that their technology is ready for safe and efficient medical deliveries that improve and save lives all around the world.
The logistical challenges start long before drones are involved in delivering vaccines to remote health facilities. The entire distribution process is complex, time-critical, and subject to risks as millions of doses of coronavirus vaccines have to be securely transported from far-flung manufacturing sites to medical teams via warehouses, cargo terminals, airports and final storage points, all in a matter of days and while maintaining a demanding cold chain. The cold chain begins with storage; logistics providers are currently building giant "freezer farms" to host vaccines. The transport of the vaccines, some of which need to be maintained at minus 70 degrees Celsius, to the recipient countries and then to central storage locations is a significant challenge.
The real challenge, though, in terms of equal access to COVID-19 vaccination, is the last mile delivery to vulnerable rural populations in developing countries. Most administrations in these regions cannot afford to set up a refrigerated truck-based delivery network or invest in other cold chain vehicles. Infrastructure challenges make it even harder to distribute vaccines in these places, potentially leaving thousands of doses unusable due to breakdowns in refrigeration equipment, broken packaging, and transportation delays. Without innovative transport solutions these populations would be among the most vulnerable of this pandemic. 
This is where delivery drones such as the Wingcopter will play a vital role. Autonomous drones that fly beyond visual line of sight (BVLOS) can deliver vaccines fast and reliably to even the hardest-to-reach places within minutes, while also minimizing human contact and virus transmission.
Wingcopter has a proven track record, over several years, of delivering medical supplies to remote places, including vaccines. On the South Pacific island of Pentecost in Vanuatu, we delivered vaccines on behalf of the Ministry of Health and together with UNICEF. This was accomplished on-demand from one central hub to 19 remote health facilities, lowering the cargo via a winch system, thus avoiding landing at the point of destination, and reducing waiting times from 7 hours to a few minutes. In Scotland, we have been delivering pathology samples, medicine, essential personal protective equipment (PPE) and COVID-19 testing kits between hospitals on behalf of the NHS, cutting waiting times from 6 hours to 15 minutes. In Ireland, we delivered critical insulin to elderly patients from the mainland to disconnected offshore islands on the west coast.  And in Malawi, we are running an 18-months medical drone delivery project to improve health supply chains during COVID-19 together with Deutsche Gesellschaft für Internationale Zusammenarbeit (GIZ) GmbH on behalf of the German Federal Ministry for Economic Cooperation and Development (BMZ).
Wingcopter has the expertise and is well-prepared to help, which is stressed even more by our win at the Worldbank-sponsored Lake Kivu Challenge in the Emergency & Safety categories in 2020. If we want to stop this pandemic and give people access to critical vaccines all over the world, delivery drone manufacturers and operators that have the experience and the technical capabilities are key to cope with this challenge, because every flight can save lives.  
Meet the solution owner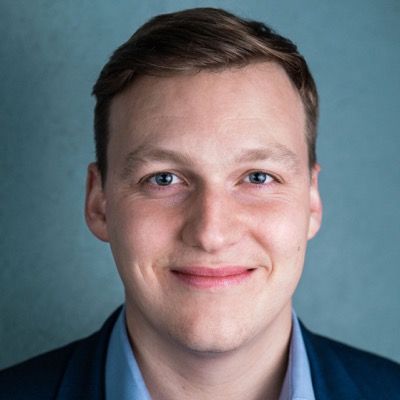 Tom Plümmer
Co-Founder and CEO
As Co-Founder & CEO, Tom Plümmer (30) is the driving force behind Wingcopter's strategy. His vision centers around the global implementation of civilian drone technology that enables economic growth and the improvement of living conditions.
Contact Tom