Overcoming the Digital Gap for the Elderly
How a social media project is helping protect the livelihood of one of Guatemala's most vulnerable communities
Disaster Preparedness
Culture, Communication & Heritage
María Isabel Grajeda
Guatemala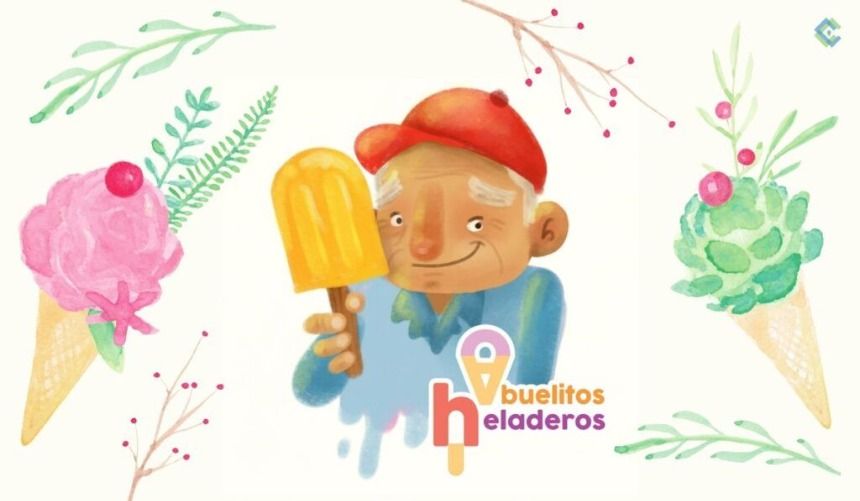 In Guatemala City, many elderly citizens are self-employed as ice cream vendors. Known as "Ice Cream Grandpas," they push their dessert carts around the city, sometimes earning less than a dollar a day. When the COVID-19 Pandemic started in 2019, these vendors saw their sales drop significantly, making it difficult for them to afford food, shelter and medical care. Despite being among the most vulnerable to the virus, these elderly vendors were forced to work longer days out in public, putting their health at risk. Many slept in warehouses away from home for days at a time as the city reduced public transit. 
To help solve this issue, Maria Isabel Grajeda, from the social group Ayúdame a Trabajar, decided to help the "Ice Cream Grandpas" take their business online. With the help of family and friends, Maria created a Facebook page called Abuelitos Heladeros, which connects to an e-commerce website. When a customer places an order online, the vendor arranges the items for delivery in their own home. Volunteers pick up the orders and deliver them to the customer. Volunteers then collect the payment and bring it back to the vendor's home. This process ensures that the Grandpas can conduct their business without venturing out into public spaces. Thanks to volunteers and donations, Abuelitos Heladeros has helped over 30 elderly vendors and their families, reducing their risk of exposure to COVID-19 and ensuring that they have somewhere comfortable to sleep.
After seeing the impact of her initiative on the community, Maria plans to keep running Abuelitos Heladeros for as long as she can. She hopes to provide these elderly vendors a monthly income for food, shelter and medical care. Her ultimateambition is to grow this initiative into a foundation. "My dream would be that this became a permanent program, ensuring that they get this help for as long as they need it." 
Maria's solution addresses the following SDGs: No Poverty (1), Zero Hunger (2), Good Health and Well-Being (3),Gender Equality (5), and Sustainable Cities and Communities (11).
Meet the solution owner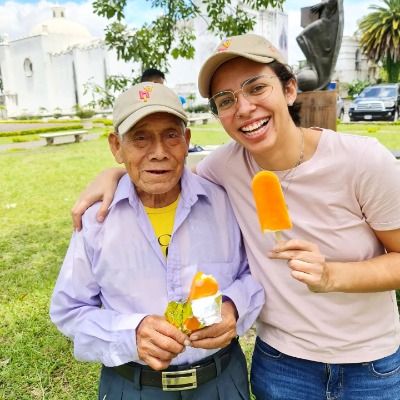 María Isabel Grajeda
Founder
María Isabel was born in the capital city, she is 29 years old and since she was a child she learned with her father to help those who need it. In addition, she says that finding the "ice cream grandpas" was at a time when she wanted to help others as gratefulness to God for her brother's recovery after having suffered a motorcycle accident. She dreams of having a family and now she adds the goal of having a foundation to help more people. The help that María Isabel has provided to the "abuelitos" has impacted them and their families and inspired other people to help in a moment of crisis, allowing them to create bonds of solidarity and hope.
Contact María Isabel