Human-centric Green City
A new model of the city with the green e-transport for all citizens and the inclusive approach of a mobile application for people with disabilities. The idea aims at ensuring technology serves everyone while protecting the environment.
Transportation & Mobility
Inclusive Urban Planning
Air Quality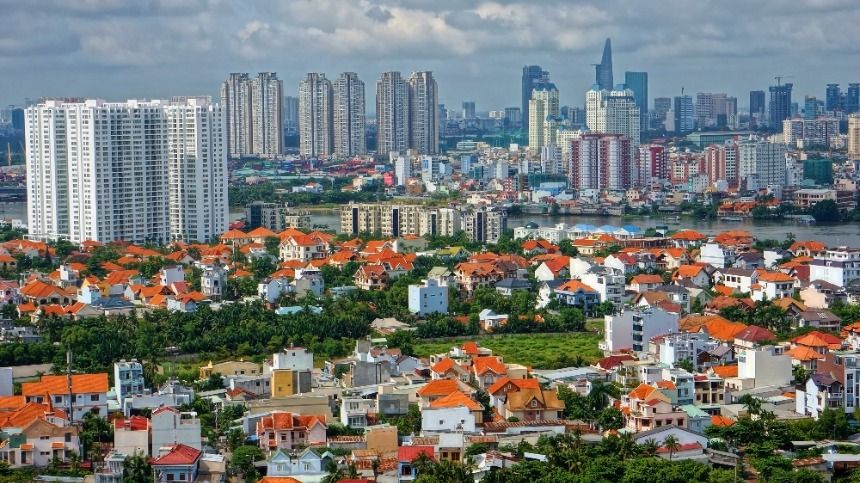 The Human-centric Green City consists of 2 components integrated from 2 initiatives: Green E-Transportation Initiative and D.Map – Access for all.
Green E-Transportation Initiative:
The Green E-Transportation Initiative (GETI) is a public-private initiative and jointly planned and implemented by UNDP, MBI Viet Nam, Ecopark, Ecotek, and Hue. The overall purpose of the GETI is to raise awareness of the importance of green transportation to address climate change and air quality issues in Viet Nam. In addition, it aims to promote green mobility to reduce air pollution and health risks resulting from the pollution.
As of March 2021, the GETI has conducted the pilot testing in Ecopark and an awareness-raising program to inform the public of the importance of green transportation (based on USD 800,000 of private investment for pilot testing and around USD 25,000 for the activities of UNDP). The pilot testing has received more than 8,048 users that have taken 26,217 trips on the e-bikes, with over 128,250 kilometers of total travel distance, and the users have been giving positive feedback about the services. In total, it has saved approximately 8.1 tons of CO2 emissions as of March 2021. The pilot testing will be expanded to Hue city, one of the top tourist destinations in Vietnam. MBI Motors will mobilize 200 e-bicycles for around 10-50 parking lots and set up 01 operation center in Hue in 2021.
Building on the success in Ecopark and the on-going work in Hue, UNDP and MBI Motors are exploring the expansion of the smart and green transportation through pilot of e-bike sharing. The project site will be decided in consultation with partner companies and local governments, and priority will be given to cities such as Ha Long, Quy Nhon, Hoi An, Da Nang, Hanoi, and Ho Chi Minh city, especially public places such as universities and tourist destinations.
D.Map – Access for All:
DMap, which stands for Disability Map, is a map application that aims to help people with disabilities to search for accessible infrastructures. DMap supports both English and Vietnamese, working on IOS and Android. The database of DMap contains different types of public infrastructures, such as restaurants, shopping malls, entertainment centers, religious buildings.
DMap stimulates the integration of people with disabilities into the society.
To people with disabilities: DMap is an effective method to collect information about accessible public infrastructures. Locations updated on DMap can be parks, offices, restaurants and so on, each of which is essential in daily life for everybody including people with disabilities.
To people without disabilities: DMap gives them an opportunity to support people with disabilities. In addition, this application raises public awareness about the need of integration of people with disabilities while public infrastructures in our country have yet not been modified to help them. In a long-term approach, thanks to DMap, our society will gain a better perspective that may lead to a positive impact on civilians and government so that public infrastructures will be modified to be accessible for people with disabilities.
In 2021, D.Map will be disseminated in Hue city by integrating with Hue S – the application of local government providing support functions for residents, businesses and tourists to comprehensively and timely give feedback on any issues, including accessibility, in their daily urban life.
Meet the solution owner
Sojin Jung
SDGs Private Sector Finance Specialist
Specializing, in private partnerships to achieve SDG goals, particularly in financing, investment, and impact reporting, I have worked for more than 10 years in UNEP, KPMG, and UNDP, advising Audi's Asia-Pacific strategy in the area of e-mobility and attracted initial investment of over USD 1 million through a private partnership to e-mobility infra in Vietnam. I am currently trying to spread this initiative within Vietnam and other countries, taking into account other SDG perspectives such as PWDs.
Contact Sojin