Globechain The Reuse Marketplace
Globechain helps enterprises redistribute their unneeded items to our extensive network of charity and NGO members, who take the items for free, providing ESG data on the giving. We believe in being commercial with a conscience.
Waste Management
Sustainable Building
May Al-Karooni
United Kingdom

We are building a global B2B reuse marketplace that helps businesses reduce waste and save money by redistributing unneeded items via our reuse marketplace. They achieve this by redistributing items internally to their own departments, lending or donating externally to charities, small businesses or individuals. We generate ESG data in return which the businesses use for their sustainability and ESG reporting.
How do we help communities?
We help charitable organisations save money and hit their social value act by utilising and taking free items from our site in the retail, medical, construction and hospitality sectors. The savings they make help with employment, upskilling and societal impacts beyond reducing waste.
How do we help companies?
We exist to reduce waste for enterprises by enabling them to transition to the circular economy and change their business models from linear to circular. Corporates need simple tech solutions to eliminate and digitise waste. Globechain has two product solutions, external and internal reuse / loan. Through internal reuse / loan, enterprises can reuse / loan and optimise their stock across locations, stores, distribution centres or offices. External reuse gives enterprises access to our global network of members to redistribute their items. Both generate ESG data which is used for IPO, Credit financing, Tax offsets and Sustainability reporting.
How scalable is our marketplace?
As a pure technology marketplace that does not hold or warehouse inventory, we are completely virtual. This allows us to keep our costs low, with the flexibility and ability to scale and enter new countries with speed and agility. Our internal reuse model is location agnostic and can be used by corporate clients globally. We are currently operating in the UK, Spain, the UAE and New York. Our items are collected and redistributed globally to communities in need.
Our success so far?
We have diverted over 7.1 million kgs from landfill and saved charities £4.2 million. Due to our network effect, our items are reserved within 24 hours of being listed. We are on a mission to divert 100 million tonnes by 2025.
Meet the solution owner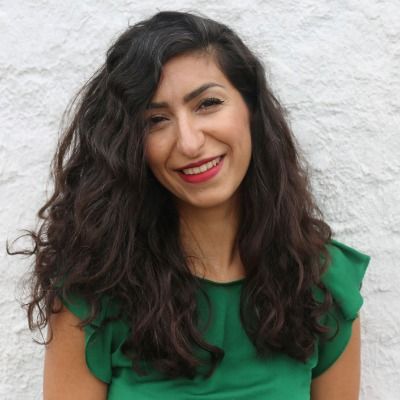 May Al-Karooni
CEO and Founder
May is recognised by Forbes as 100 UK Leading Environmentalist 2020 & Women Leading in Real Estate. She is a visionary leader that self-funded Globechain initially as there was no market or access to funding for circular economy at the time.
Contact May