Giving New Life to Used Cooking Oil: Green Yards Social Enterprise
Green Yards Malaysia, a social enterprise, processes used cooking oil into general household items available for Malaysians to purchase.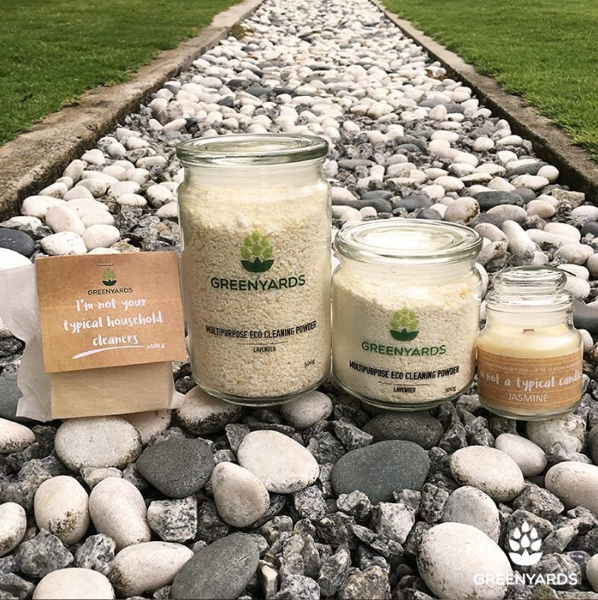 Green Yards Malaysia breathes new life into used cooking oil and turns them into general household products. They process the oil into scented candles, bar soaps, multipurpose cleaning powder and detergent. 
Cooking oil is a staple in Malaysian homes. According to the Solid Waste And Public Cleansing Management Corporation (SWCorp), on average, one Malaysian household disposes 0.9kg of used cooking oil through improper channels. There are around 5.8 million homes in Malaysia - resulting in 5.22 million kilograms of disposed cooking oil.
They are often poured down the sink, and the drain suffers, disrupting the ecological environment of rivers and seas. Green Yards recognised this issue, and is on a mission to bring awareness to the Malaysian community regarding proper disposal and recycling of used cooking oil.
Based in Taman Tun Dr. Ismail, a town in Petaling jaya that is home to 40,000 Malaysians, the social enterprise collects used cooking oil from residential homes and restaurants in exchange for a complimentary bar of soap for every 5kg collected. 
The used cooking oil is filtered with micron sheets to remove sediments, and later processed into a based for their products. The soaps are allowed to rest for a good month before made available for purchase.
As an advocate for the a greener environment, Green Yards ensures that their products are packaged with sustainable materials. The social enterprise continues to educate the public on green practices and hacks on their Instagram account, @greenyards2u.
Meet the solution owner
Green Yards
Social Enterprise
Green Yards is a social enterprise in Malaysia inspired to provide an alternative channel for local community to dispose their used cooking oil and subsequently reprocess into eco-soap and candles.
Contact Green