Ennox Green Extraction (EGX)
EGX separates oil from solids via a patented process, which enables the separation of oil from solids rapidly without burning or chemicals. As the process does not change the structure of the oil and solids, both the oil and solids can be recycled.
Disaster Preparedness
Waste Management
Air Quality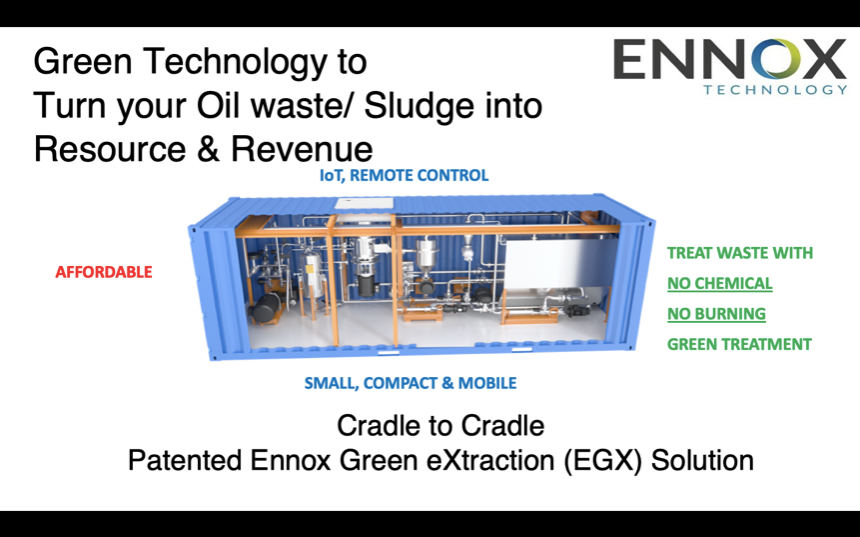 The EGX is mobile and compact, which enables it to be quickly deployed to the locations of need
It is a patented process that separates oil from solids rapidly without the need of chemicals or burning
As the patented process does not change the molecular structure of both oil and solids, both of it can be recycled instead of being burnt or incinerated.
Recycling of oil and sludges minimises the need of new drilling or oil extraction that is very environmentally damaging.
The EGX process does not generate GHG or side wastes. Hence it enables the circular economy for oil waste or sludges
Our solution also comes with an OPEX model. Businesses or communities need not invest in large CAPEX as you only need to pay based on volume treated. We work on a No Cure No Pay basis, hence, if we do not solve your oil waste problems as promised, you need not pay us
Also, as the EGX solution is mobile, it can be redeployed. A country may only need 1 EGX system and it can be deployed to multiple locations or provinces to solve the oil waste problems
Additionally, previously contaminated soils is saved as the soil can be reused for agriculture or as building materials. Incineration ash does not make it easy to do so and it is more damaging to long term. Also, this EGX solution minimises the need for landfill as no residues goes to waste.
Meet the solution owner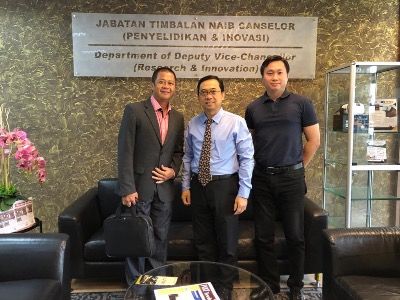 Alex Ooi
Sustainability Director
Alex is involved in various sustainability projects commencing from his work in sustainable Smart Cities in Malaysia and the ASEA region.
Contact Alex