Electric supply from micro hydro for rural communities
Micro hydro electric to provide power source for rural communities without relying on electricity or generator sets. It's more environment friendly, lower cost and does not damage the environment like bigger dams does.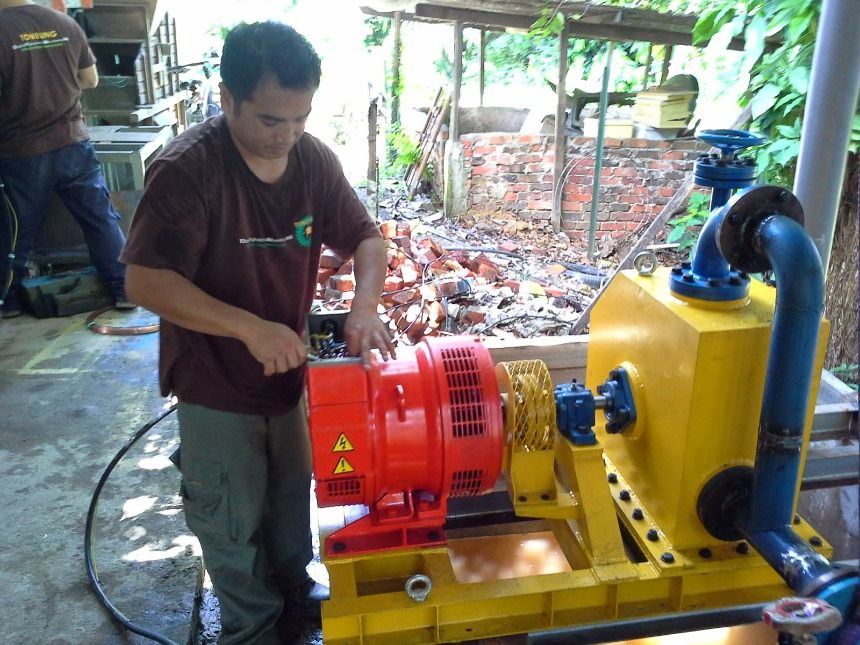 The problem
Villages located in rural areas of Penampang in Sabah are too remote to be connected to the state electricity grid. Because of this, villagers have to use kerosene lamps as a source of light but this possesses a risk of fire.
The solution
Tonibung works on improving their village electricity by providing a sustainable energy solution- a run-of-river micro-hydro electric scheme under 100 kW. The run-of-river hydro is a form of hydroelectric power that harnesses the natural flow of water with minimal effect on the surrounding environment where water flow travels through pipelines into a fore-bay and powers the turbine within.
Turbine components made from recycled aluminium.
Volunteers from Shell helped to design and built the system together with Sabah Skills Training College and the community. The turbine and controller are produced by the Penampang Renewable Energy while CREATE (Centre for Renewable Energy and Appropriate Technologies) helped with the fabrication. Community was also taught and trained by the engineers and technicians from Tonibung and the Penampang Renewable Energy Sdn Bhd to operate and maintain the system. 
The Micro-Hydro Systems 
Generate electricity for household uses including: lighting, refrigeration. 
Offer energy-efficient lighting and power for public services such as schools, health clinics, and community centers.
Supply energy for income-generating activities, such as crop processing. 
Reduce the consumption of fossil fuels and firewood. 
Can be integrated with drinking water distribution and irrigation. 
Are integrated with traditional indigenous resource management systems.
Key Uses 
Energy for living – lights, entertainment, TV  and cooking. 
Energy for social cohesion- meetings, karaoke and parties.
Energy for socio political – off grid power self sustaining, community empowerment, access to information and build public perceptions.
Energy for health – medical camps at night, powering dentist tools and refrigeration of medicines.
Community Micro Hydro Benefits 
24 hours supply enhance socio economy development and livelihood.
Protect the forest area within the watershed area.
Reduce greenhouse gases and other pollution.
Generate some economy during construction – supply of local building materials such as sand, gravel and wood.
Establish local industry on micro hydro components.
Enable children to study at night.
Residents can enjoy the ability to hold meetings and work on crafts at night. 
Reduce daily expenses for families.
Meet the solution owner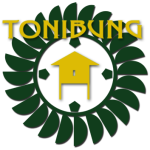 TONIBUNG Sabah
Non-profit group
TONIBUNG (Friends of Village Development) is an indigenous-lead non-profit group that develops sustainable alternatives for rural electrification while advocating for native rights and supporting local entrepreneurship and innovation.
Contact TONIBUNG