Bio Niger - Moringa Water Filter
Sahabi Souley established an innovative method for filtering water using moringa leaves, whose purification properties are well known. It also provides remote populations with easier access to clean water.
Urban Nature & Wildlife
Waste Management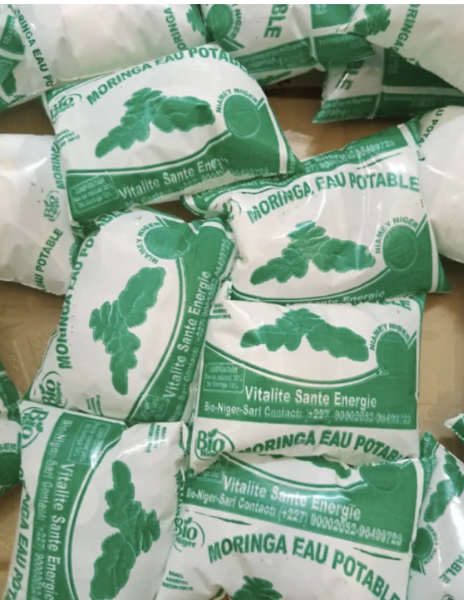 Through Bio Niger, Sahabi Souley has set up an innovative method of filtering water from the leaves of moringa, a plant widespread in Niger. Noting that moringa producers were struggling to sell their production in the Tahoua region, where he is from, Mr. Souley developed an innovative technique for filtering impurities in the water using moringa leaves, with recognized properties. It uses moringa leaves grown without pesticides or chemical fertilizers to filter the water, packaged in the form of sachets (like the sachets of drinking water that can be found in the markets). An effort is made on the packaging, made of recycled plastic which degrades more quickly than conventional plastic, however without reaching the biodegradable.
Allowing moringa producers to sell their surplus production, the development of this natural method of water filtration, which can be carried out with basic infrastructure and does not require specific equipment, also facilitates the access to clean water for remote populations. The innovation was pioneered and developed in the Tahoua region, with basic equipment - before moving to Niamey to consider larger-scale production.
Meet the solution owner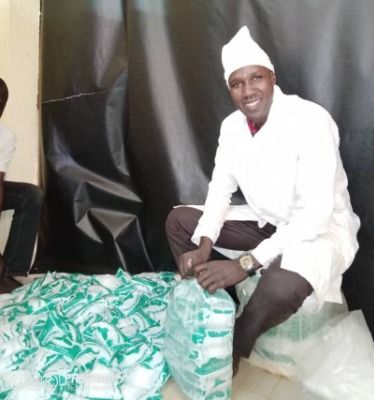 Sahabi Souley
CEO of Bio Niger
Mr. Sahabi Souley is an entrepreneur and CEO of Bio Niger.
Contact Sahabi