AppEAR
Citizen science project to study, evaluate and diagnose freshwater habitats in Argentina. Anyone can participate in the project through the mobile app, and help protect these fragile environments while playing!
Joaquín Cochero
Argentina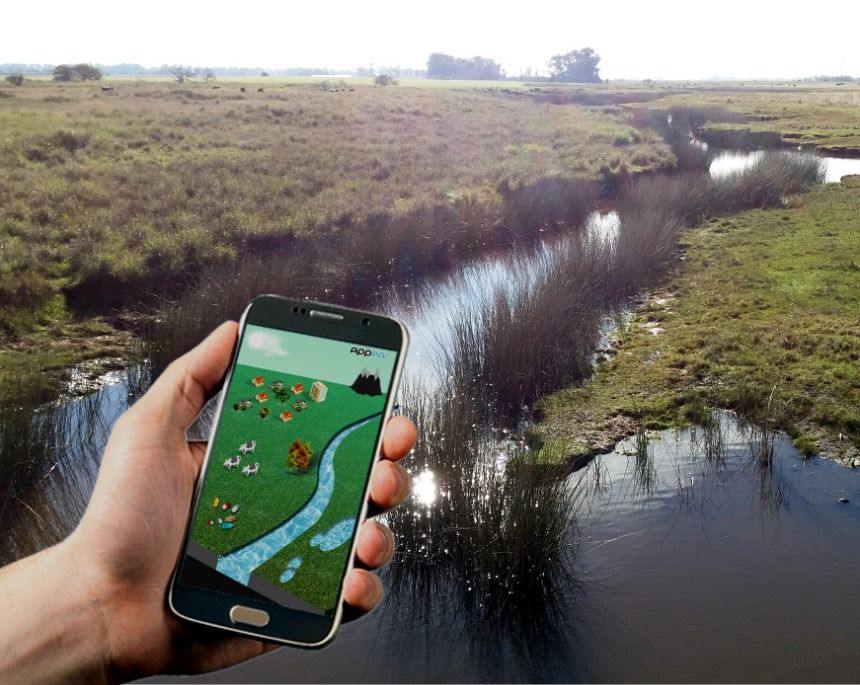 What is AppEAR? 
AppEAR is a citizen science project based in Argentina, aimed to study and evaluate the ecological integrity of freshwater habitats, such as rivers, lakes or estuaries.
What is the challenge?
Freshwater environments are under serious threat due to human activities, and monitoring their water quality and ecological integrity for any potential degradation is essential. Although governmental monitoring agencies play a key role in their protection, their efforts can be limited, specially in developing countries where economical resources for environmental protection are scarce. Furthermore, relying only on a government-led strategy can be an uneffective and short-termed solution to a continuously increasing issue.
What do you propose then?
In AppEAR, we believe that in order to build long-term, sustainable solutions to environmental issues, the entire community needs to get involved with the problematic.
AppEAR is a citizen science project, in which anyone can participate in large-scale environmental research, by helping diagnose and monitor freshwater habitats in Argentina. Citizens interact and collaborate in the collection of environmental data from rivers, lakes and estuaries, building a real-time database of the ecological status of these fragile environments. 
How does it work?
Anyone who wants to participate in the project can do so by downloading our mobile app, through our website (app-ear.com.ar) or through our social media.
Through the mobile app, participants are guided to take photos and answer surveys designed to evaluate the quality of the environment they are in. All information collected is sent to a server, where expert reviewers validate the reports received, and is added automatically to a real-time database and to a map showing the ecological status of the freshwater body.
Participants are credited for their participation, and recieve points and awards to compete with other participants!
The app also contains multiple educational games with key concepts about freshwater environments, and has a tool to show the user flora and fauna near their location (via a link to the biodiversity database iNaturalist from the California Academy of Sciences & National Geographic) .
Can local governments or NGO's use it?
AppEAR is an open science project. Anyone can view and download the data from the collaborative map through the project's website or through the app, the mobile app's source code or any other product resulting from the collected data. 
That means that educational facilities, NGO's, local governments, research teams, can use AppEAR and all its data freely.
All downloadable materials, and all data is protected by a Creative Commons (CC BY-NC 4.0) license; this means that anyone can view, download, use and adapt all data as long as there are no commercial purposes. All data regarding user information (names, emails, etc.) is protected.
Can the app be used in other regions or countries?
Yes, and we encourage it! 
AppEAR has already been used in several other countries of the region, such as Colombia, Uruguay, Brazil, Perú and Ecuador. Data from other environments helps the AppEAR team to build and calibrate environmental indices specific to those regions.
AppEAR is not only open-source, so anyone can get the code and adapt it to their needs, but we can also provide with assistance to implement it. We look forward to sharing our experience with anyone who wants to help tackle this important health issue.
How is the project currently doing?
Since its initial launch in 2016, the AppEAR mobile app has had over 700 registered users, that have contributed with over 500 reports from distinct freshwater environments!
Meet the solution owner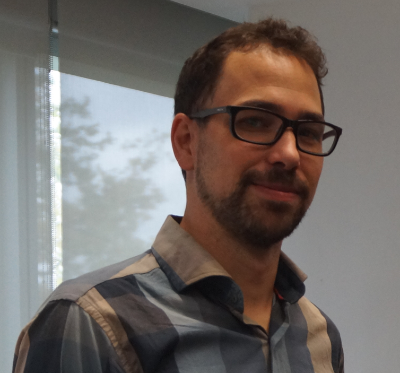 Joaquín Cochero
Doctor in Natural Sciences
Biologist, educator and computer nerd. I try to find practical, technology-based solutions to health and environmental issues that involve citizen participation.
Contact Joaquín